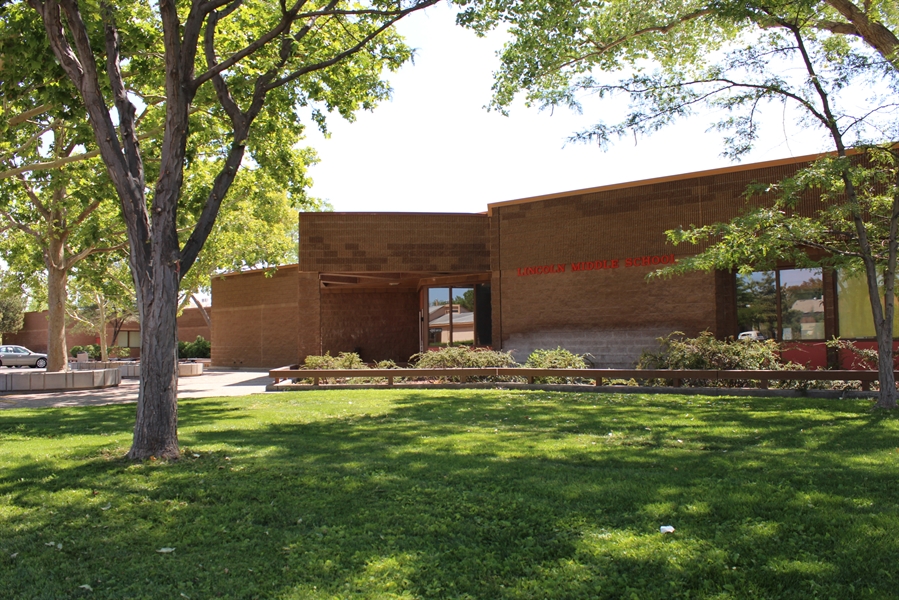 LMS School Motto: PRIDE
Personal
Responsibility
In
Daily
Endeavors

Mascot: Leopard
School Colors: Black and Yellow
Grade Levels Served: 6-8
Founded: 1983 by Albuquerque Public Schools; major addition (gym) completed 2019
School Goals:
Student Excellence
Staff Profile:
Administration:
Jennifer Daddio, Principal
Ann Arnold, Assistant Principal
Employees: 88
Teachers: 52
Instructional Support Staff: 22
Non-Instructional Support Staff: 14
School Programs:
AVID, Photography Club, Chess Club, Drama/Opera Club, Honor Society, Kindness Club, Native American Program, Pokemon Club, Sign Language Club
Geographic Area Served: Cabezon, Western Hills, Gleneagles, Country Club Hills, Broadmoor, and portions of High Resort, Star Heights, and Unit 16
Student Profile:
Enrollment: 858 (October 2021)

Percent Special Education: 19.7%

Percent English-Language Learners: 4.4%
Ethnicity/Race: The percentages for each category are rounded up or down to the nearest .1 which may cause the total to slightly exceed or be below 100%. In addition, families of mixed-race heritage may now also designate their child as being of more than one race. This may cause the percentages to add up to a number that is other than 100%.
African-American: 3.0%
American Indian: 3.5%
Asian: 2.4%
Caucasian (non-Hispanic): 29.4%
Hispanic: 62.4%
Pacific Islander: 0.2%
Unclassified/Unknown: 0.0%