23/24 RRPS Instructional Calendar

For a printable copy of the 23/24 RRPS calendar, click here.

New Start Times
Due to changes in our required instructional hours and days, Rio Rancho Public Schools needed to adjust start times for the 23-24 school year. New start times are as follows: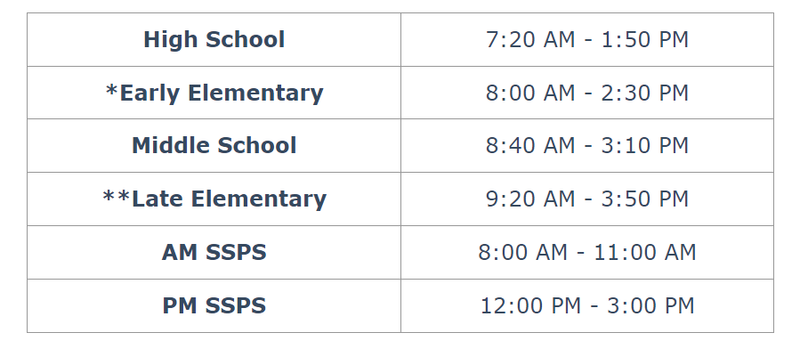 *Colinas del Norte Elementary School, Ernest Stapleton Elementary School, Puesta del Sol Elementary School
**All other elementary schools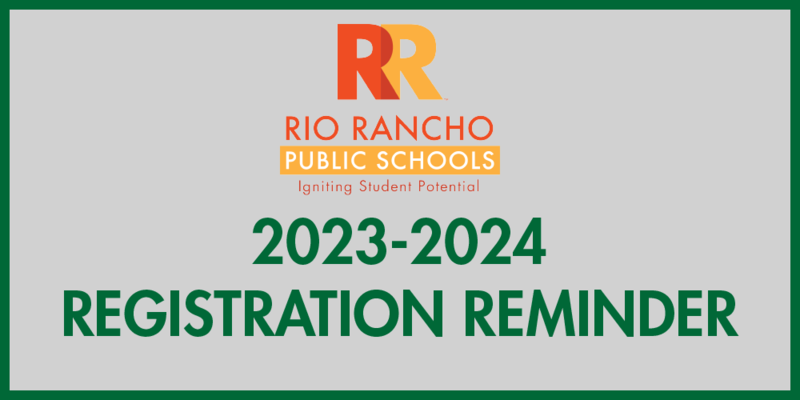 Don't forget to register your child! for the 2023-2024 school year! Students MUST be registered to sign up for classes and receive teacher assignments. You can register online today by clicking the link here.


Every school day, more than 8,000 students walk to bus stops and board one of more than 60 buses to get to school within Rio Rancho Public Schools. Many others walk, ride bikes, or drive themselves to school or are driven there by parents, other family members, or caregivers. All of these methods of getting to school have one thing in common: Safety. Here are some simple ways we can all help to keep children safe on their way to and from school:
Walking or riding a bike to school or to a school bus stop:
Adhere to all public health orders or school safety measures currently in place
Parents or guardians should show their children a safe walking path to use and encourage them to follow that path
Obey all traffic signals, signs, and/or crossing guards; Use crosswalks where available
Walk bikes through intersections
Walk with a buddy, if possible, and be aware of the surroundings
Never talk to or respond to strangers - If a stranger approaches or tries to get a child to come to him/her, the child should run home, to a neighbor's house, or another safe place such as a business and ask an adult for help
Reflective material makes walkers and bicyclists more visible to street traffic
Always wear a helmet when riding a bike
At the bus stop:
Adhere to all public health orders or school safety measures currently in place
Know your school bus number
Get to the bus stop at least five minutes before the bus is scheduled to arrive
While waiting for the bus, stand at least five giant steps (10 feet) away from the curb and line up away from the street
Wait until the bus stops, the door opens, and the driver says it is OK to board before getting onto the bus
Be sure that the bus driver can see you if you need to cross the street to reach the school bus, and that you can see the driver when crossing the street. Be sure to watch for traffic coming both ways. If you need to cross the street, do so IN FRONT OF the bus.
When you are dropped off at school or at the bus stop, walk 10 giant steps away from the bus
Use the handrail to enter and exit the bus
If you drop something near or under the bus, tell the bus driver - DO NOT ATTEMPT TO PICK IT UP because the driver may not be able to see you
School buses are loaded and unloaded at established school bus stops only, unless an emergency dictates otherwise
Parents and guardians are encouraged to supervise their children at all school bus stops before and after school
While on the bus:
Adhere to all public health orders and school safety measures currently in place
Do not talk to the driver unless it is necessary
Stay in your assigned seat and face forward - Stand up only after the bus has stopped at the bus stop or at the school
No eating or drinking on the bus
No yelling or shouting - it distracts the driver. Speak in a low voice
Never throw anything on the bus
Never stick anything out of the window (arms, legs, head, books, etc.)
Keep aisles and exits clear and personal belongings under control (backpacks, musical instruments, etc.)
Students qualify for bus transportation if they live more than one mile away from an elementary school, more than one and a half miles from a middle school, or more than two miles from a high school.

Don't let your child come to school unprepared to learn and participate! Click here to view a detailed list of everything your child needs on day one of the 2023/24 school year!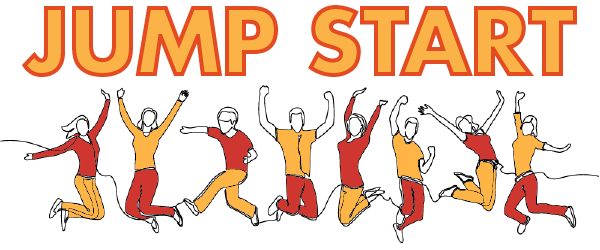 RRPS offers a chance for incoming 6th and 9th graders to tour their school before the year starts! Jump Start gives new students an opportunity to find their classes, meet their teachers and participate in fun, team-building games and activities to help ease nerves caused by "new school jitters." This year's Jump Start event will take place on Wednesday, August 2nd. Specific times for all participating schools are listed below: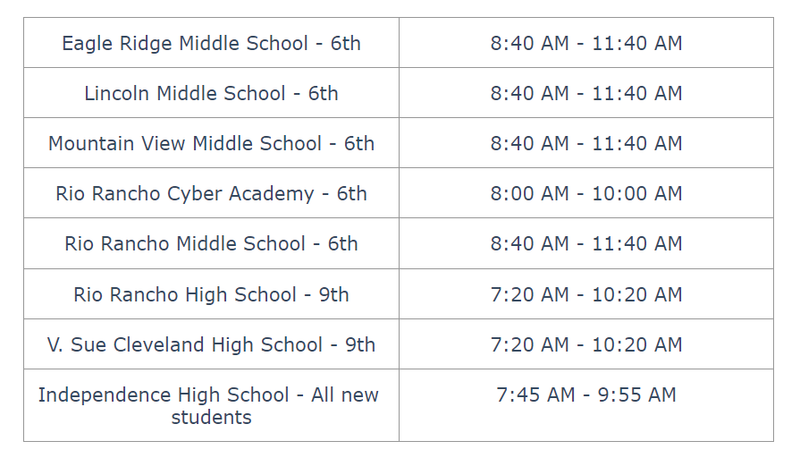 Transportation is included. Students can catch the bus at their normal bus stop
Please note that Jump Start is for STUDENTS ONLY. Parents will not be permitted to attend.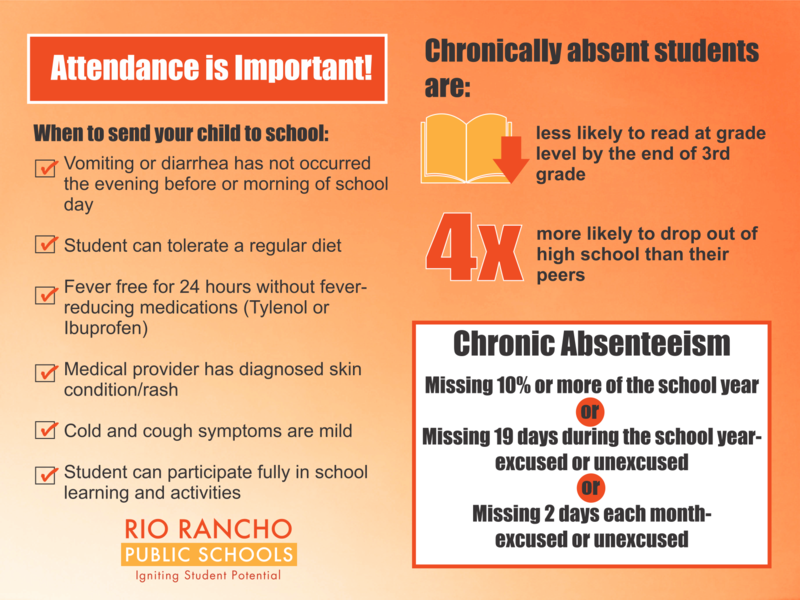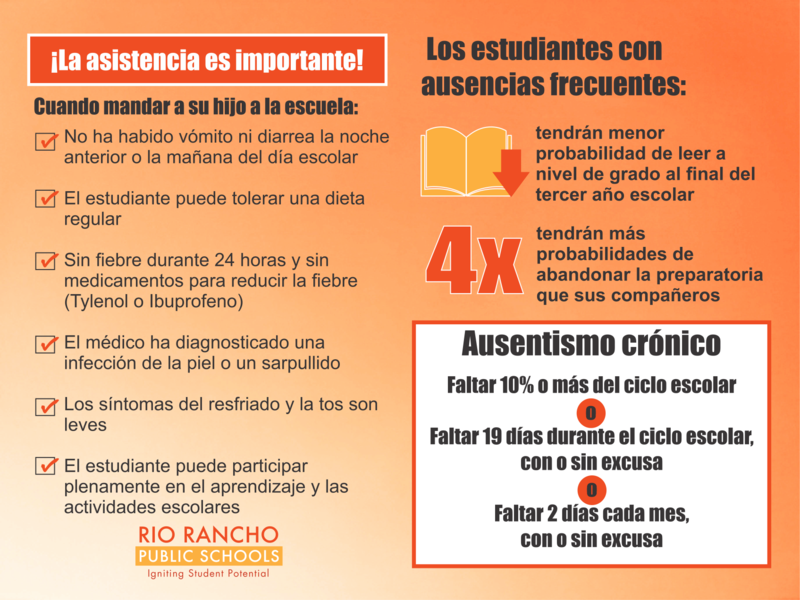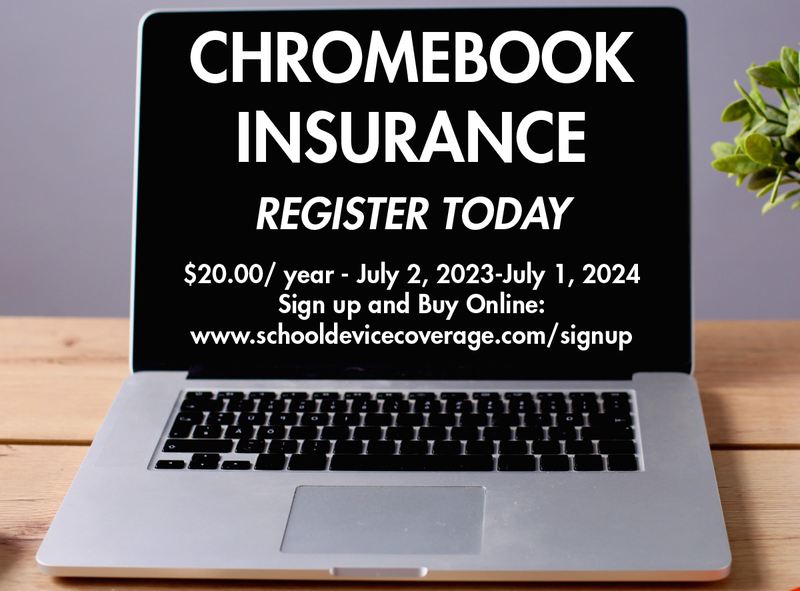 Did you know that you can purchase insurance for the school-issued Chromebook your child uses at RRPS? For one low, yearly price you can rest easy knowing that your child's Chromebook is fully covered against damage, loss and theft with unlimited claims, full transferability, no deductible and no hidden fees all for just $20.00! Insurance purchased for the 23/24 school year is active from now until July 1, 2024. Sign up and buy online today by clicking the link HERE.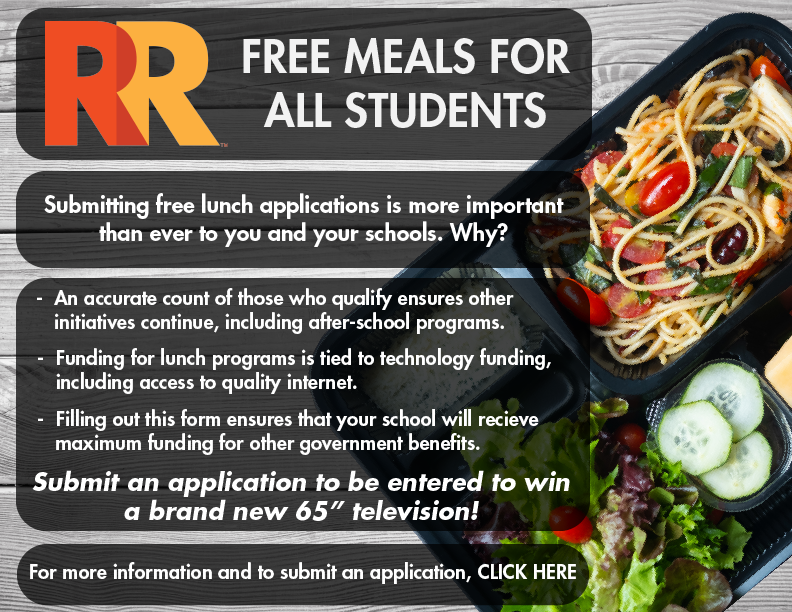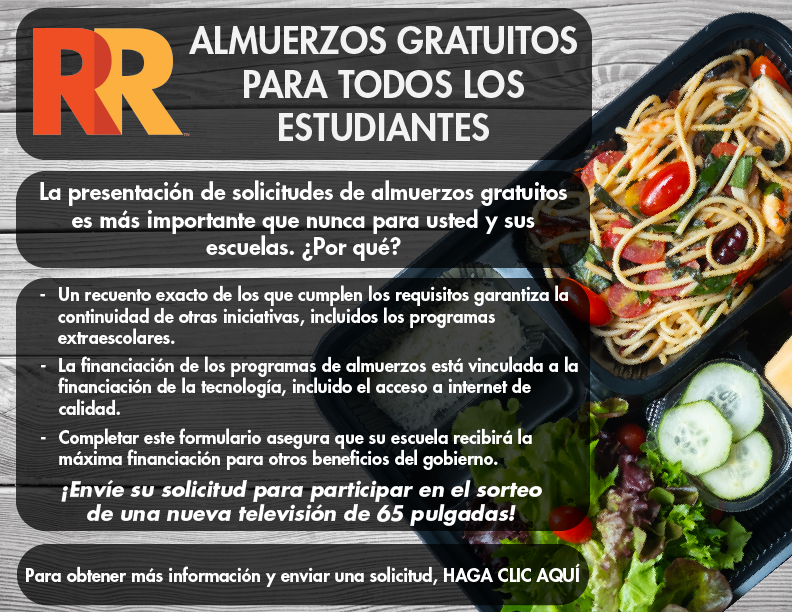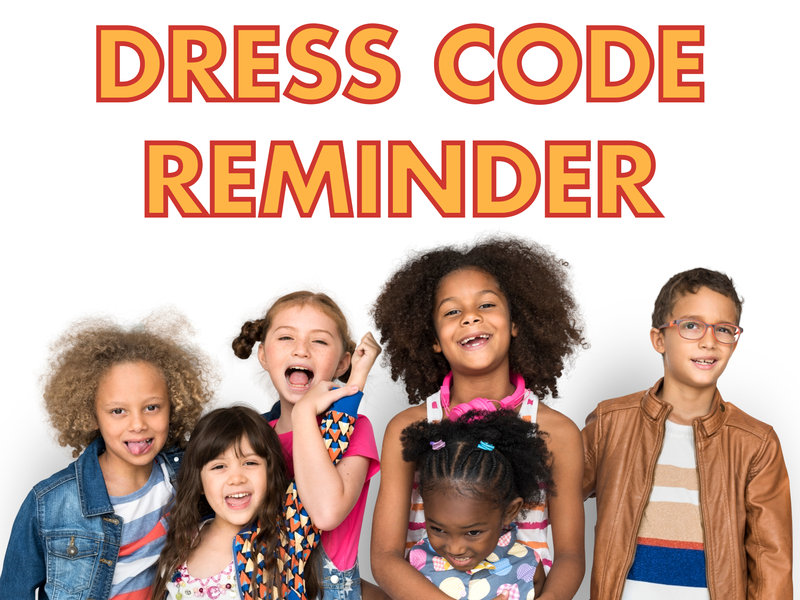 It's very important that you and your child review and understand the RRPS Dress Code Policy before the first day of school to avoid any possible disciplinary actions. To review the dress code in its entirety, please click here.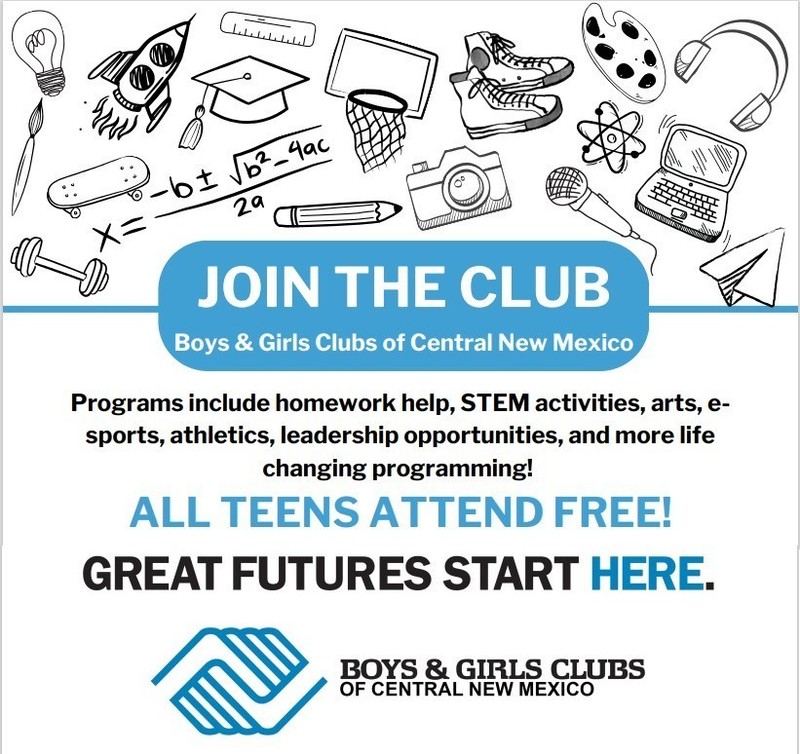 Click on the flyer above to register your child for the Boys & Girls Club of Central New Mexico!